Planning the Perfect Fall Getaway: Destinations and Tips
Labor Day is behind us, college football is in full swing, and the annual pumpkin spice season is upon us. It's the first day of fall in 2023.
With colorful leaves, crisp mornings, and warm afternoons, fall brings its own packing challenges. However, early birds can secure holiday travel deals that'll put a smile on their face come Thanksgiving. We've gathered top fall travel tips, covering everything from prime fall foliage spots to crowd-avoidance strategies.


Why Fall is The Best Season to Travel?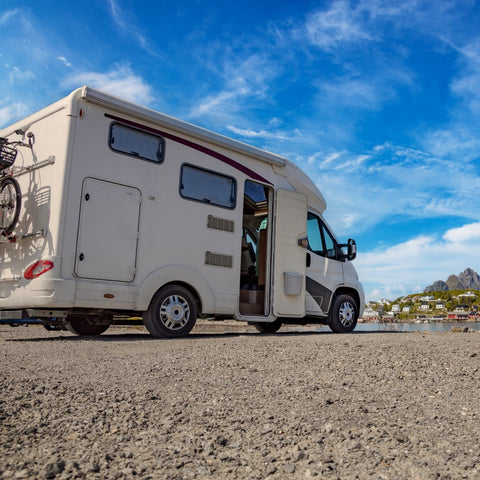 Perfect Weather- Enjoy ideal temperatures that aren't too hot or too cold for all-day exploring without breaking a sweat. Plus, you'll be able to pack light and not have to wear bulky sweaters or coats - two birds with one stone!
Fewer Crowds- As the kids head back to school and adults go back to work, savvy travelers embark on a new round of trips. Instead of worrying about dinner reservations, waiting in long lines, or getting snapped in photos, the atmosphere is quieter and more relaxed.
Spectacular scenery- Whether you embark on a scenic road trip, cozy up in a woodland cabin or stroll through a charming village, you'll enjoy nature's stunning fall scenery.
Festivals- Whatever your preferences, there's a fall festival to suit every taste. From the awe-inspiring Albuquerque International Balloon Fiesta, which merits a full vacation, to charming day trips like The Great Jack O'Lantern Blaze in upstate New York, the options are endless.
Original Experience- Fall travelers receive a special welcome from the locals. As the summer crowds dissipate, local shopkeepers and restaurateurs can serve at their leisure. Dining is also relaxed and enjoyable, allowing you to indulge in authentic local cuisine.

5 Tips Planning the Perfect Fall Getaway


Choose the Right Time
Fall is famous for its breathtaking foliage, where leaves change color dramatically. Picking the right time to go ensures you'll see this natural beauty at its best. It also means avoiding the busy tourist destination, giving you a more peaceful trip with fewer crowds. You can take your time at scenic spots and enjoy a relaxing vacation. Plus, the time of year affects what activities and festivals are available. Planning your trip for the right time lets you join in on local fall events like apple picking, harvest festivals, and pumpkin celebrations, making your journey unique and memorable.
Plan in Advance
By planning ahead, you can craft a carefully structured itinerary. This enables you to research and prioritize the activities and attractions you wish to enjoy, ensuring you maximize your time during your fall getaway. In many fall destinations, popular attractions like guided tours, vineyard visits, and special events have limited availability. Advance planning lets you secure tickets for these experiences, guaranteeing access to must-see attractions. Moreover, early planning can lead to cost savings, with the possibility of snagging early-bird discounts on accommodations or travel packages, making your travel budget stretch further.

Bring a Blanket
A travel blanket is like a Swiss Army knife for travel. It can be your picnic mat, a cozy shawl, a cushion, or even a makeshift pillow during long trips. Fall weather can be tricky. Even in places with nice daytime temperatures, mornings and evenings can get chilly. With a blanket, you'll stay warm whether you're outdoors or by a campfire. Fall's colorful foliage is a big attraction. A beautiful travel blanket makes enjoying the autumn scenery even better and can be handy for snapping photos. Moreover, travel often comes with surprises or delays. Having a blanket on hand means you're ready for impromptu picnics, unexpected waits, or any situation where you need extra warmth and comfort.


Book in Advance
It's crucial to reserve a table in advance to get a reservation at a popular local restaurant (especially during peak dining hours). Also: Fall is the peak tourist season, especially in areas known for their foliage. By planning ahead, you can secure your favorite accommodations. Whether you prefer a hotel, cabin or vacation home, this will ensure you have a comfortable and convenient place to stay.

Browse Local Blog
Local bloggers, who are familiar with their area, share hidden gems and unique attractions that often go unnoticed in traditional guides. They recommend genuine fall experiences such as local festivals and seasonal delights that tourists may not be aware of. Additionally, these blogs are regularly updated, keeping you informed about the latest fall events and promotions. You can also benefit from bloggers' personal experiences, making it effortless to discover places and activities that align with your interests. Many blogs include photos, offering a glimpse of your upcoming fall trip. Furthermore, bloggers may provide valuable money-saving tips and local deals to enhance your travel budget.

Check the 22 Maple Viewing Destinations Across North America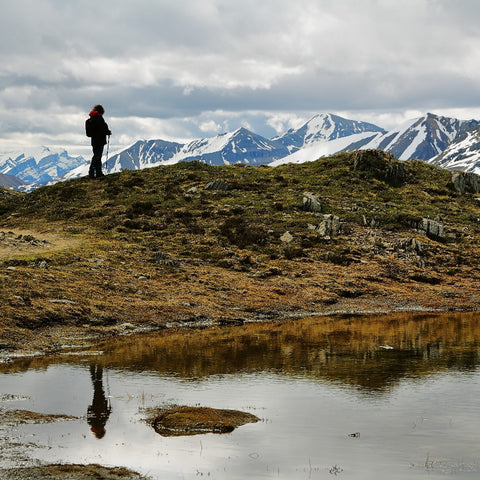 Niagara Falls:
Best Time: Late September to early October is when maple leaves turn fiery red, reaching full color change. It's the prime time to savor the maple's beauty, and your last chance to see Niagara Falls before winter.
Thousand Island Lake Maple Leaf Spectacle:
Located in Canada, Thousand Island Lake features 1,865 natural islands and 1 artificial one. During fall, it transforms into a breathtaking pearl on the St. Lawrence River, with stunning maple displays.
Maple Leaf Avenue:
Best Time: From mid-September onwards, the east coast of Canada comes alive with red maple leaves for over a month. "Maple Leaf Avenue" stretches 800 kilometers from Quebec to Niagara Falls, offering mesmerizing fall colors.
Aspen Colorado:
Best Time: Late September to mid-October
Aspen dazzles with golden aspen trees during this period. Witness reflections of purple and white peaks in Maroon Lake from Bells Hill, where evergreen trees dot the landscape.
Coopers Rock State Forest, West Virginia:
Best Time: Late September
Covering 10,000 acres, Coopers Rock State Forest in West Virginia is a picturesque spot for fall foliage. 
Acadia National Park, Maine:
Maine, renowned for fall foliage, attracts thousands of visitors annually. Acadia National Park boasts thousands of acres of trees in vibrant colors, especially rich in red leaves.
Vermont:
Best Time: Early October
Vermont is famous for its vibrant red foliage and is considered the epitome of fall in the United States.
Willamette Valley, Oregon:
Oregon's countryside shines in all seasons but is especially beautiful in the fall. The Willamette Valley, home to cities like Salem, Eugene, and Portland, boasts dense forests and showcases nature at its finest.