Weighted Blanket & Covers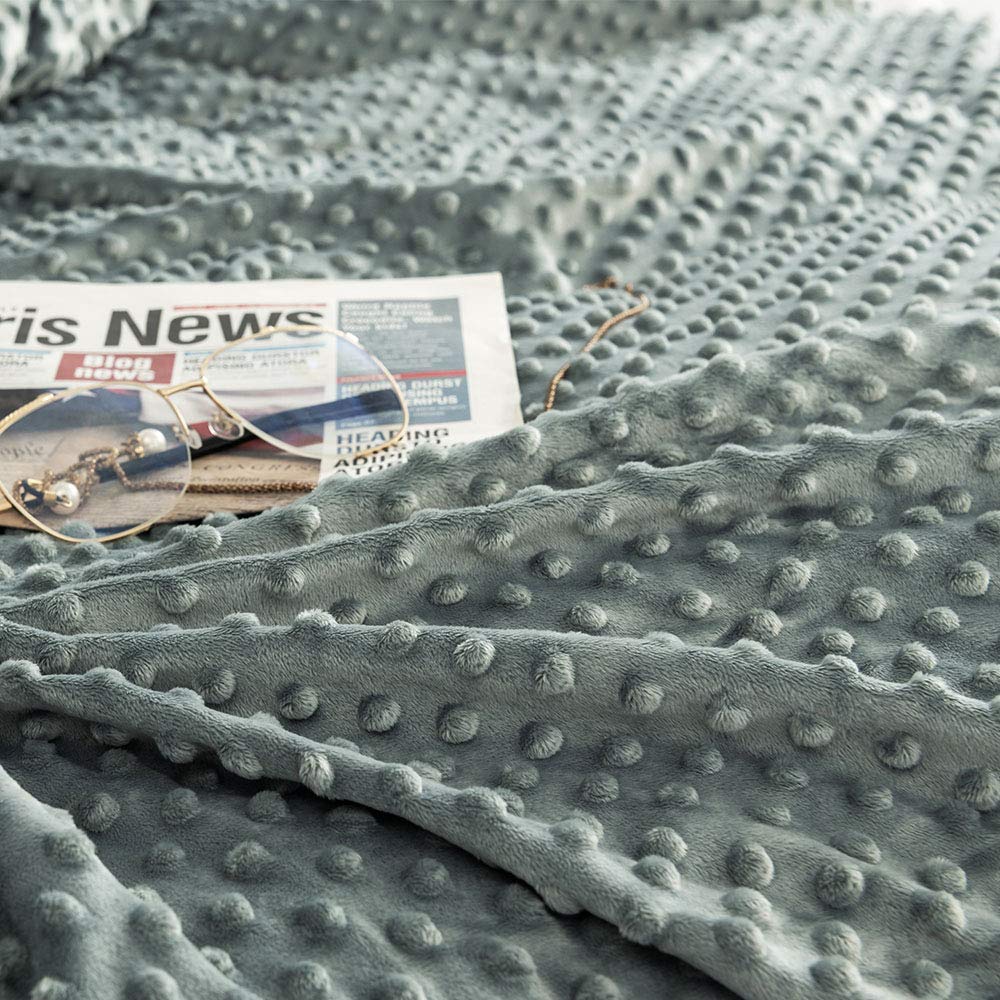 How To Wash a Weighted Blanket?
Weighted Blanket itself:
Hand wash or dry clean. Hang to dry.
Duvet cover:
Machine-wash separately in a gentle cycle using cold water.
What Size and Weight should I get?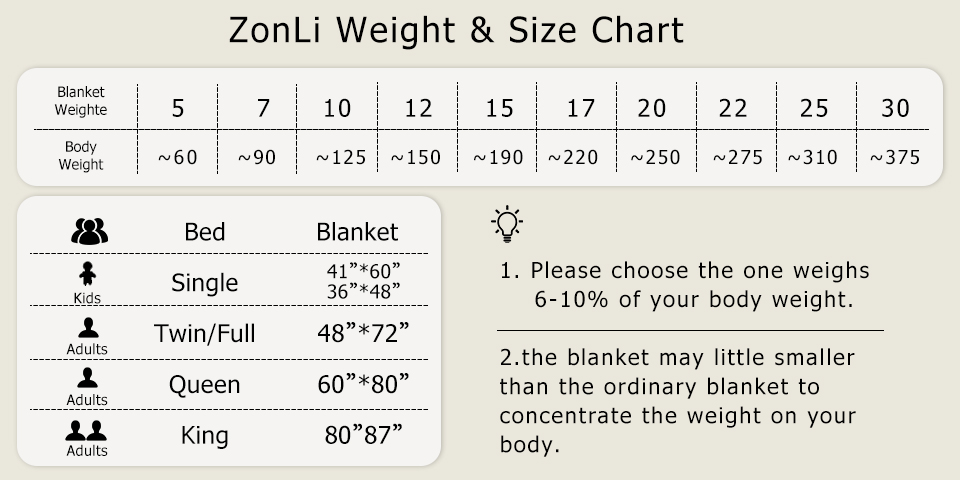 Why Choose Zonli Home
Technology
High-density sewing technology, 2-layer microfiber are added to prevent the loose of the thread and leakage of the beads.

7 Layer Design
7 layer design will firmly keep the beads inside for the best breathability and keep you at the perfect temperature.

Even Weight Distribution
5x5 small compartments with precision stitching (2.5-2.9mm per stitch) make the blanket distribute the weight evenly.
Best Selling Weighted Blanket & Cover