Fun Outdoor Activities for Autumn and Winter- With Friends, Family, or Solo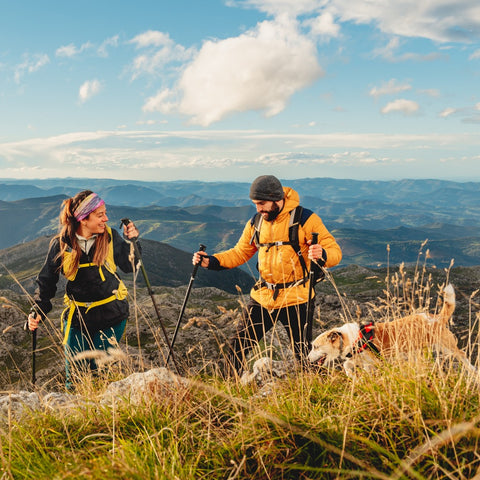 For those who find autumn a welcome respite after a busy summer outdoors, the desire for adventure knows no seasonal bounds. Whether you're drawn to the vibrant foliage of autumn or eager to embrace the snowy landscapes of winter, there's a wealth of exhilarating experiences awaiting you. From reveling in the simple pleasures of nature to curating the perfect autumn or winter getaway for yourself, your friends, and your family, the options are boundless. Imagine having a ready list of exciting activities at your fingertips, sparing you the time and effort of searching for them. Well, you've arrived at just the right destination.
Fun Activities to Do With Friends
Leaf Pile Jumping: Turn the chore of raking leaves into a fun activity. Afterward, create leaf piles and take turns jumping into them.
 
Bonfire and S'mores: Gather around a campfire or bonfire with friends, roast marshmallows, and share stories while staying warm and cozy. Snagging with a warm portable heated blanket will be a great addition to the experience.
 
Outdoor Sports: Engage in friendly matches of football, soccer, or frisbee beneath the crisp autumn or winter sky, fostering camaraderie and competition.
 
Hiking and Nature Walks: Explore scenic trails, parks, or nature reserves to admire the fall foliage or enjoy the winter landscape. It's a great way to stay active and appreciate the beauty of the seasons.
 
Photography Scavenger Hunt: Organize a photo scavenger hunt with your friends, capturing the beauty of the changing seasons or winter landscapes.
 
Stargazing Party:  Enjoy clear autumn or winter nights by stargazing with friends. Set up telescopes or simply lie on blankets and gaze at the night sky with friends.
 
Geocaching: Enjoy the thrill of geocaching, searching for hidden treasures using GPS devices or smartphone apps.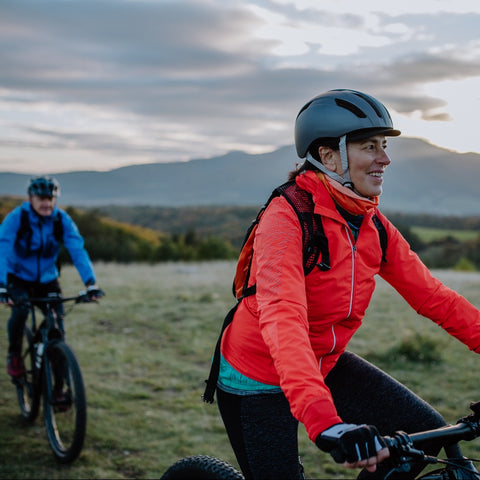 Fun Activities to Do With Family
Apple or Pumpkin Picking:
 Visit an orchard or pumpkin patch with family to pick apples, pumpkins, or other seasonal produce. You can use your bounty for baking or decorating. 
Photography Day:
 Give each family member a camera or smartphone and go on a family photography outing. Capture the sweet moment of family and beauty of the season through your lens. 
Family Bike Ride:
 Take a leisurely bike ride through parks or scenic trails, enjoying the crisp fall air or the quiet winter landscapes. 
Snow Sculptures:
On snowy days, have a snow sculpture contest. Create snowmen, animals, or other imaginative figures as a family. 
Outdoor Cooking:
Prepare a meal together over an open fire or portable grill. You can cook hot dogs, marshmallows, or even a simple stew. 
Ice Skating:
Visit a local ice skating rink for some classic winter fun. Hold hands and glide around the ice together. 
Picnic in the Park:
 Pack a picnic basket with cold-weather comfort food and have a cozy picnic in a park or by a scenic lake. 
Family Movie Night:
 Set up an outdoor movie screen, bundle up in blankets, and watch family-friendly movies under the stars.
Fun Activities to Do Solo
Quiet Nature Walk:
Take peaceful walks in natural settings to appreciate the changing seasons and rejuvenate. 
Journaling:
 Bring a journal or notebook to reflect on your thoughts and observations in a serene outdoor setting. 
Photography Solo Session:
Explore your photography skills by capturing the seasonal beauty on your own. 
Bird Watching:
 Set up a bird feeder in your backyard or a nearby spot and observe local bird species. 
Outdoor Yoga or Meditation:
 While yoga may not be the most high-intensity workout, it offers remarkable benefits for both your body and mind. It nurtures and fortifies your physical and mental well-being, often resembling a meditative practice, especially when done outdoors, enhancing the sense of tranquility. 
Stargazing Solo:
Enjoy a solo stargazing session, identifying constellations and celestial objects. 
Reading in the Park:
 Bring a book and enjoy some quiet reading time in a tranquil park. 
Go for a Road Trip:
An Autumn
road trip
has many more benefits than a summer road trip. Popular destinations are incredibly crowded over the summer. But if you choose to travel in autumn, you get many places all to yourself, the weather is more bearable, and accommodations more affordable. 
Learn a New Winter Sport:
 Do you enjoy skiing or snowboarding? It's a common winter sports question. However, consider broadening your horizons with activities like ice climbing, ice skating, or cross-country skiing. If safety concerns you, your local outdoor store can connect you with guides or courses.