How to Plan a Family Adventure Vacation
Studies and reports have long shown that travel memories far outweigh material possessions. Family trips, in particular, promote family bonding and create fond memories for family members. However, planning a family adventure is not an easy task. There are many aspects that need to be considered to ensure a smooth trip. Whether you're traveling with toddlers, hard-to-please teens, or older grandparents, it's important to try to meet everyone's travel needs and expectations. In this post, we'll learn how to travel with ease, what to bring, and how to make important memories to ensure that the entire travel process - from planning to arrival - goes smoothly.
Plan in advance: where and when
Before you start traveling, you can ask yourself these introductory questions: Where do you want to go? When can you travel? How much time do you want to spend on vacation? Involve every member of the family! Make sure everyone has a say. Make planning part of the process and part of the fun.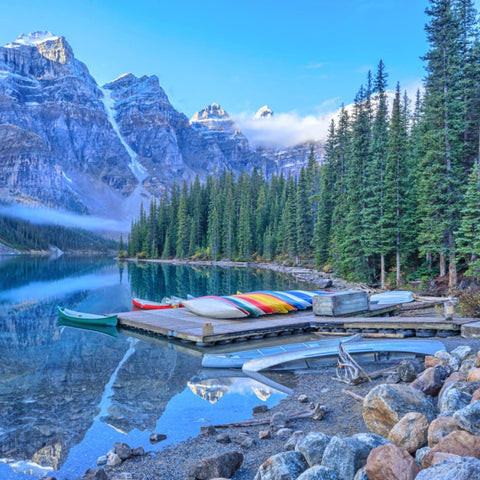 Choose a wonderful place
Meaningful places are great places to make connections and memories. Choose a place that is meaningful to your family. If you enjoy hiking, then consider vacationing somewhere with major hiking trails. If you and your family want to enjoy a long summer vacation, then vacation where the beach meets the waves. You can also visit a place with historical significance. Take a trip to your ancestor's hometown or to a forested lake where you used to live when you were younger.  If you're planning to take your family to theme parks, adventure outings or other excursions that require tickets, book well in advance of your trip .
Choose the best time of year to go
As you narrow down your vacation spot, consider what time of year you plan to travel. Consider these factors when booking your trip. What time of year do you need the most way and rest? What time of year is it best for your children to travel? Are you willing to let them miss school and sports activities? Consider how long you plan to be away and decide if the length of your trip is feasible or if you need to scale back. Some popular destinations can be crowded, or the weather is less than ideal during certain seasons.

Budget considerations: expense and savings
If you are not a seasoned traveler, you may not be sure how to budget for a trip. So, start with the categories. When considering your budget, you need to think about the following necessary and potential expense:
Big ticket items
Transportation  - airfare, train tickets, bus tickets, rental car fees, gasoline, Uber or cab for the duration of your vacation
Accommodations - Three meals a day as well as snacks and drinks don't come cheap, especially if you're trying to feed the whole family while on the road. This can be a lot of money, but luckily, you should know exactly how much before you leave.
Other travel add-ons
Once you've budgeted for the biggest and most expensive expenses on your vacation, you'll need to consider the add-ons that will add to your budget.
Essentials - Checked baggage fees, parking fees, tips, passports to enter other countries, travel insurance, etc.
Non-essentials - museum tickets, souvenirs, etc.
How to save money
The best option is to travel during the off-season, which will greatly reduce the cost of transport and accommodation. However if you're already plan
ning to travel during the peak season, if you book early enough you may be able to find a great deal on a suite so that everyone has plenty of room to spread out and avoid the dreaded segregated seating conundrum. If you have young children, the last thing you want is to have some seats together and others far apart.
Holidays with your family don't come cheap, and once you've started, it's important to know how to keep the budget from 'exploding'. There are loads of tips and tricks that will allow you to cut down on expenses while still enjoying yourself. Book accommodation with a kitchen to reduce the cost of eating out or takeaways. Use public transport rather than hiring an expensive car.
Pack in advance



Family travel should pack in advance for several important reasons related to passports (certificates), clothes, weather, and portable heated blankets:
Passports (Certificates) : Checking validity and allowing time for visa applications.
Clothes:  Planning suitable outfits, making repairs, and doing laundry.
Researching Climate:  Researching climate and purchasing necessary gear.
Portable Heated Blanket:  Ensuring availability, charging batteries, and maximizing comfort.
In summary, packing for family travel in advance is crucial to avoid the stress and potential complications that come with last-minute preparations. By planning ahead, you can focus on enjoying the trip rather than dealing with avoidable logistical issues.

Enjoy the activities
For a family vacation adventure, there are numerous activities that can be recommended to cater to different interests and age groups. Let's explore some popular activities from the perspectives of customs, parties, and tour operators: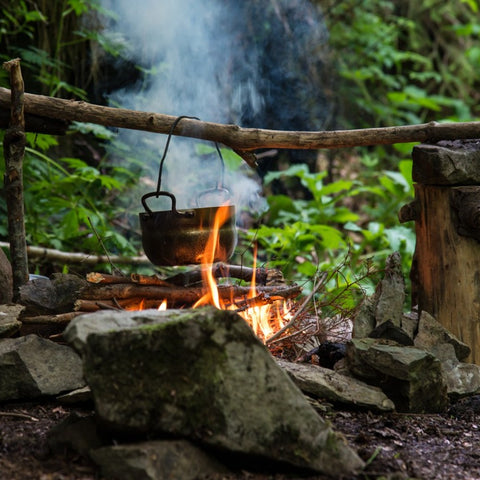 Customs perspective
In many cultures, family vacations are seen as an opportunity to strengthen bonds and create lasting memories. Activities that encourage family interaction and unity are often prioritized. These may include:
Cooking classes: Participating in local cooking classes to learn traditional recipes and cooking methods. This can be a fun and educational way to immerse in the local culture. 
Cultural workshops:  Engaging in workshops where families can learn local crafts, dances, or music, fostering an appreciation for the destination's cultural heritage.
Festivals and celebrations:  Planning the vacation around local festivals or celebrations, allowing the family to witness and participate in unique cultural events.
Party Perspective
From a party-oriented viewpoint, family vacation adventures can include activities that are enjoyable and entertaining for everyone involved. These might include:
Beach Parties:  Arranging beachside parties with games, music, and barbecue, giving families a chance to relax and have fun in a lively atmosphere.
Adventure Parks:  Visiting adventure parks that offer various activities such as zip-lining, rope courses, and water sports, creating thrilling and memorable experiences.
Bonfires: Enjoying cozy evenings around a bonfire, roasting marshmallows, and sharing stories.
Tour Operator Perspective
Tour operators can tailor family vacation adventures to offer a well-rounded experience with a mix of adventure and relaxation. Some suggested activities might be:
Wildlife Safaris:  Organizing guided wildlife safaris to observe and learn about local flora and fauna in their natural habitats.
White-water Rafting:  Providing opportunities for families to enjoy exciting water adventures while ensuring safety measures are in place.
Cultural City Tours:  Arranging guided city tours that highlight the historical and cultural significance of the destination.
Resort Activities:  Collaborating with family-friendly resorts that offer activities like kids' clubs, swimming pools, and entertainment for parents and children alike.
Conclusion
In conclusion, embarking on a perfect family adventure vacation requires meticulous planning and attention to detail. By investing time and effort in pre-trip preparations, the rewards of a stress-free and extraordinary experience become attainable. Start your journey to an unforgettable getaway long before departing from home, ensuring a seamless and enjoyable time for you and your loved ones. Remember, the magic of a remarkable family vacation lies in the groundwork; let thoughtful planning be the cornerstone of your cherished memories, offering boundless delights throughout your well-deserved adventure!