Cooling Weighted Blanket-Navy Blue
---
Description

Zonli Navy Blue Cooling Weighted Blanket: Made With Cooling Materials:

Our navy blue cooling weighted blanket is made of 100% bamboo viscose, which is ultra-soft and smooth. This blanket will give the same calming vibes as a regular weighted blanket but is made with fabric that will keep your body temperature at a comfy level.

Uniquely Designed Cooling Weighted Blanket:

We have specially crafted this navy blue cooling weighted blanket with high-density sewing technology to prevent loose threads and leakage of the beads. This blanket is made with a tight quilting thread that evenly distributes the weight of the beads. Its two-layer microfiber will keep you cool all night.

Say Goodbye To Sweaty Nights:

If you're a hot sleeper, the Zonli navy blue cooling weighted blanket is just what you need. It will keep you drier and cooler all night. This blanket will create a confined feeling similar to a hug and promote the release of feel-good chemicals. It will soothe you to sleep peacefully and give you a cloud-like feeling.

A Great Addition To Your Home:

Zonli navy blue cooling weighted blanket is incredibly versatile. You can lay it on your lap while you read or work or wrap it around your shoulders when you're tired. This blanket will also make a great gift for your family and friends.

Extend Your Blanket's Lifespan With A Duvet Cover:

We suggest you pair your navy blue cooling weighted blanket with a matching duvet cover for easier maintenance. The loops will prevent your blanket from shifting and keep it secured. Zonli offers a comprehensive range of duvet covers in various colors and styles to suit your taste.
"It's like cooling off in a bamboo forest on a hot summer night"
The Science behind our chilling Fabric
Years of iteration and highly specialized knitting technology helped us perfect the science and create our mindblowing fabric.
Our cooling weighted blankets are designed to reduce excessive heat through the use of fewer layers made of higher quality 、 materials, including breathable 100% cotton and cooling lyocell from bamboo.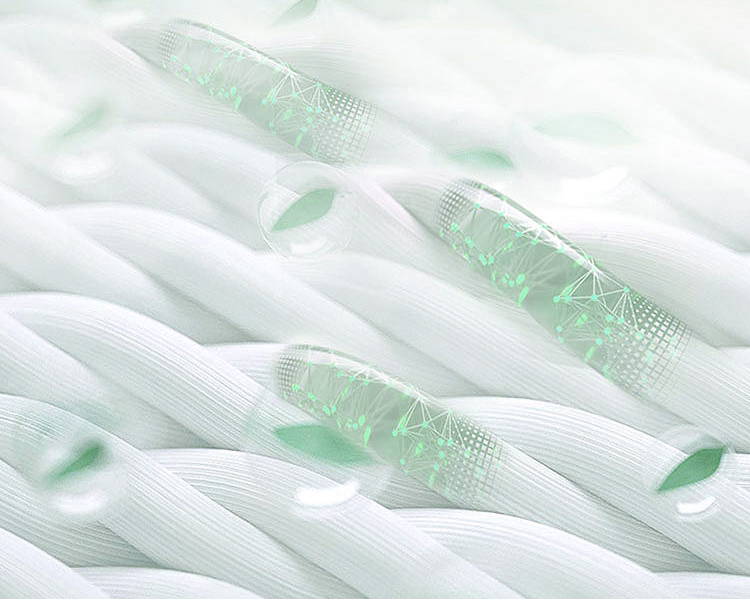 It is a cross between premium cotton and silk and is cooling, moisture-wicking, thermal-regulating, hypoallergenic, eco-friendly, and ultra soft. Bamboo lyocell is organic, free of harsh chemicals, and environmentally friendly.
Who is the winner? Other brands use fabrics which QMAX is between 0.15-0.25, Zonlihome uses a special chiling fabric technology making sure the QMAX reaches 0.38. It's iced cold!
| | |
| --- | --- |
| 0.15-0.25 | 0.38 |
| | |
| | |
Let's Answer Some of Your Questions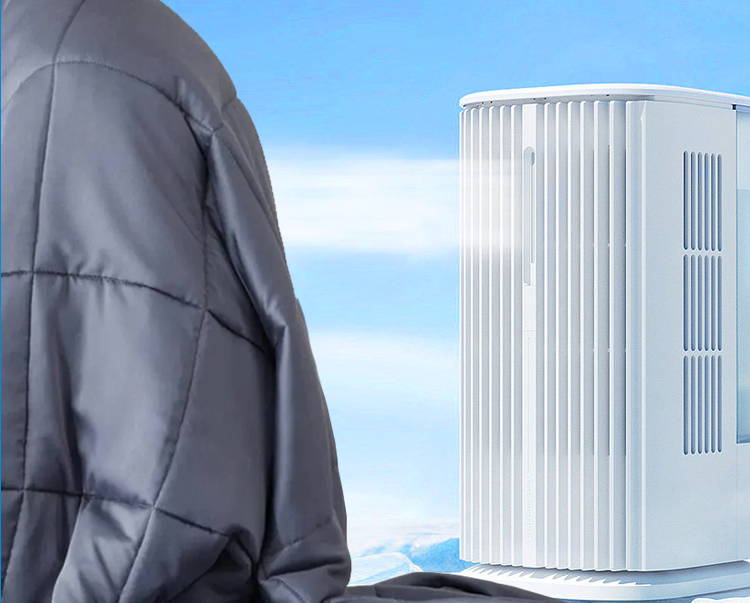 Our customers say it is cooler than airconditioner and fan combined. We recommend using air conditioners and fans to cool cold fabrics and make it feels cooler.
The breathable smart fabric compensates the humidity. The cold touch of the bamboo weighted blanket and the glass beads have a specific feature to keep you cool all night-long by providing you tranquility.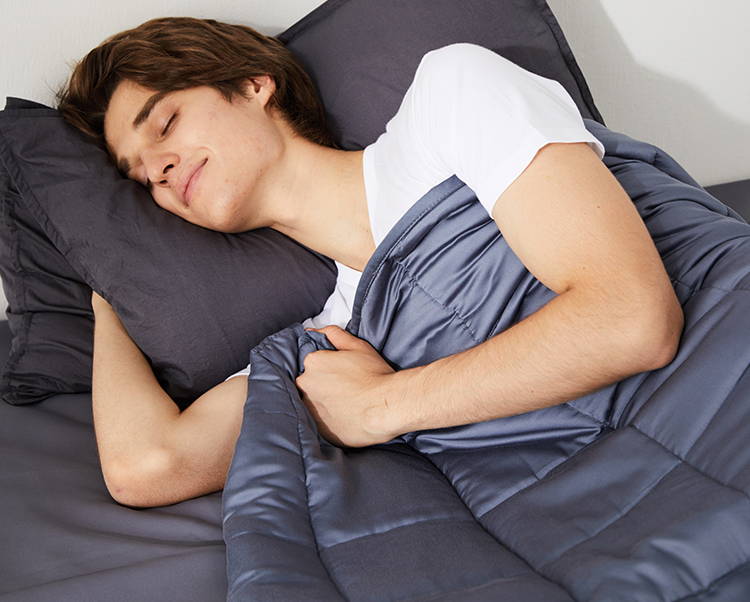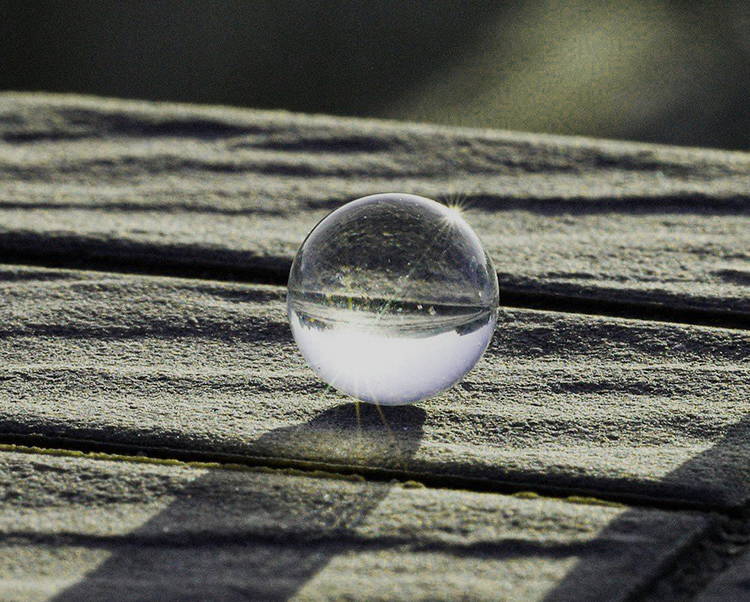 Allergy-free glass beads?
In addition to being naturally hypoallergenic, these glass beads are certified lead-free, and are so small they are barely noticeable .
Due to its 4"x4" size diamond design, the movement of the glass beads is prevented.The dense stitches and the durable thread of the bamboo fabric prevent leakage of glass beads.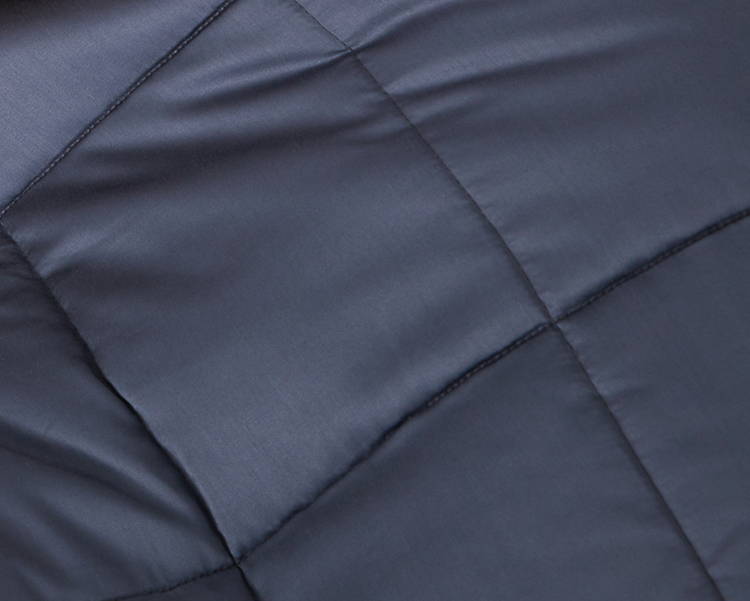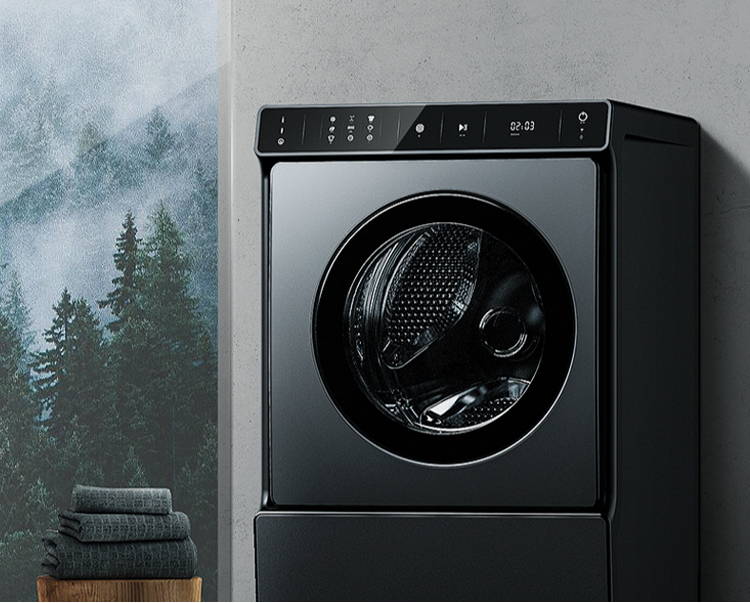 We use high thread count fabrics and quality craftsmanship to create a blanket that is 100% machine washable and durable.
Can I dry the cold blanket in the dryer?
No, our cold blanket is made of special cold-sensing materials. If it is dried in a dryer, that may affect the cooling effect of the cold blanket.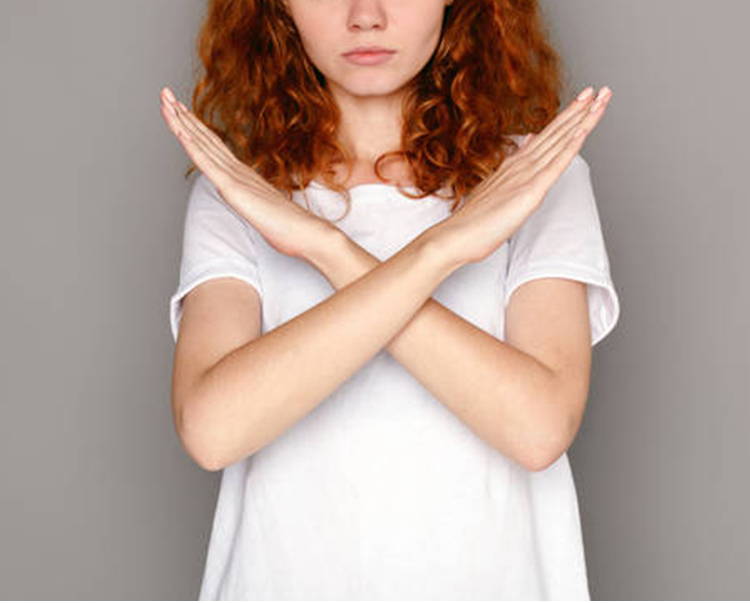 The bamboo cooling weighted blankets