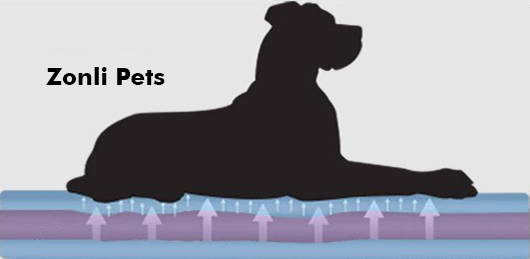 Zonli pets proprietary blend of triple-layer Orthopedic Foam supports big dogs as they sink in, wrapping their joints in top-layer comfort foam. The core layer provides a small amount of give, sustaining comfort and preventing him from hitting the hard floor.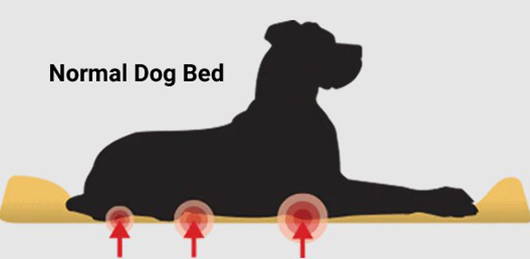 Normal, mass-produced dog beds are typically made with cheap polyfill or memory foam, which immediately collapses under a big dog's body weight. With no core support layer, your dog's joints press directly into the hard floor, creating uncomfortable pressure points.
This Extreme Comfort is Only Possible With Our Handcrafted 3-stage Construction Using our Proprietary Blend of American-Made Foam.

At Zonli Pets, we know that comfort is a result of design and function. We work tirelessly to create real beds that improve big dogs' quality of life.
We handcraft every Zonli Pets with our proprietary blend of triple-layer Orthopedic Foam.
Two layers of H10 comfort foam sandwich the otherwise inflexible H45 high-density support foam core.
The H45 layer can support 180 pounds per square inch—more than enough to comfortably support up to 300 pounds of dog weight—while the H10 layers provide a soft landing for your sweet pup.
This deliberate scientific calibration creates a more comfortable existence for big dogs: supporting their pressure curve, preventing joints from sinking into the floor, and relieving pressure points.
We Perform Well Under Pressure.
With a triple-layer foam structure, the Zonli Pets bed prevents painful pressure points, resulting in better naps, better nights and better years for your big dog.

No Pressure Points Whatsoever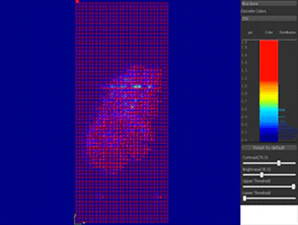 ZONLI PETS: The orthopedic foam structure distributes weight evenly and eliminates pressure points.

Pressure points (Red and Yellow areas) create massive discomfort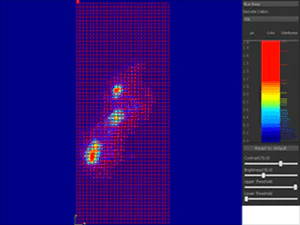 4 INCH MEMORY FOAM BEDS: These beds exhibited dramatic pressure points in all common resting positions.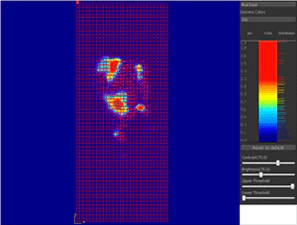 POLYFILL "PILLOW" BED: Complete collapse of the bed structure causes dogs to suffer from severe and dramatic pressure points.
COMFORT FOR ALL
Flat-surface is easy to hop onto for senior pets and the dog mat fits perfectly inside most dog crates, cars or any room of the house.
FIT INTO ANY ROOM DECOR
The understated color and soft fleece surface with contrasting piping on this dog mattress offer on-trend accents that can fit into any home decor.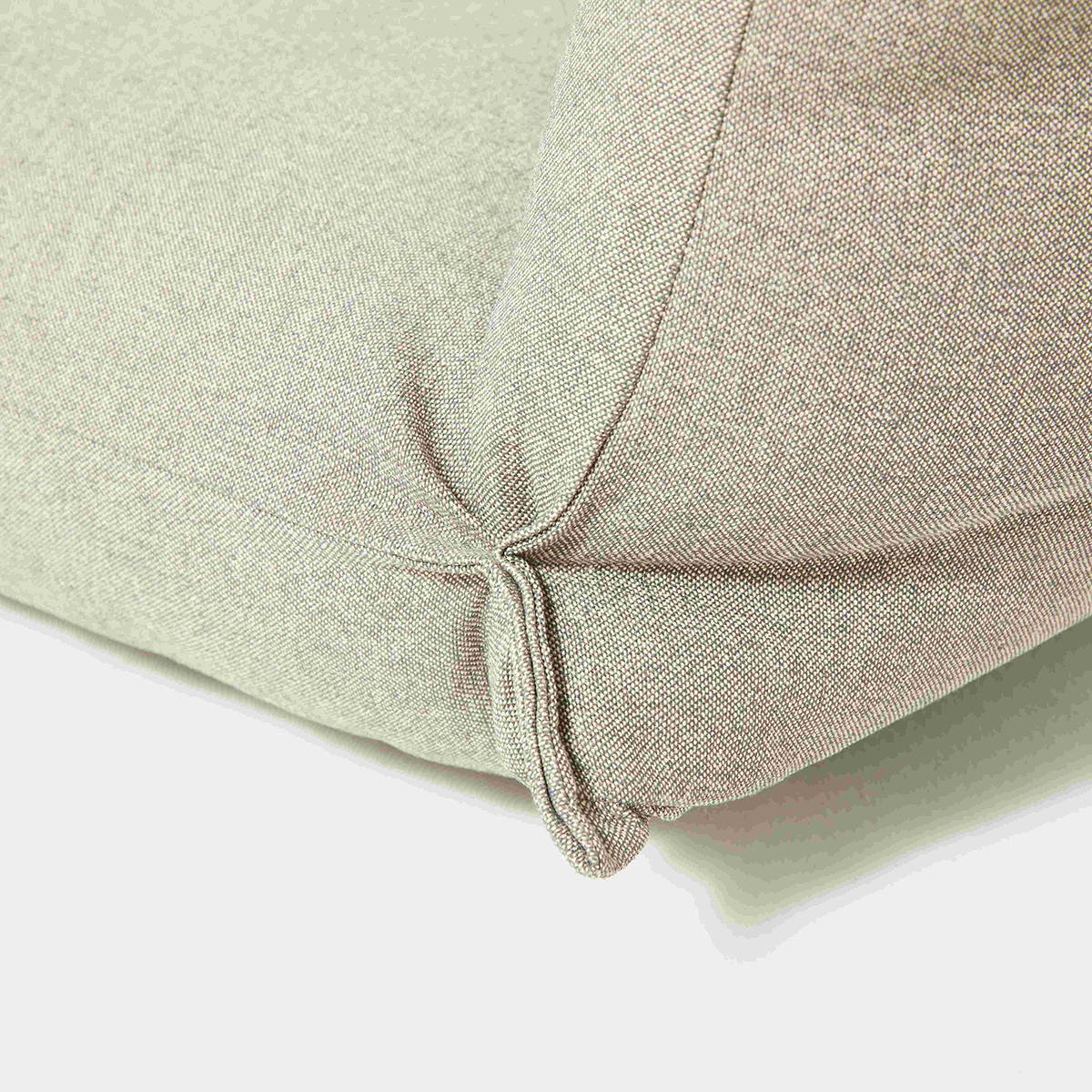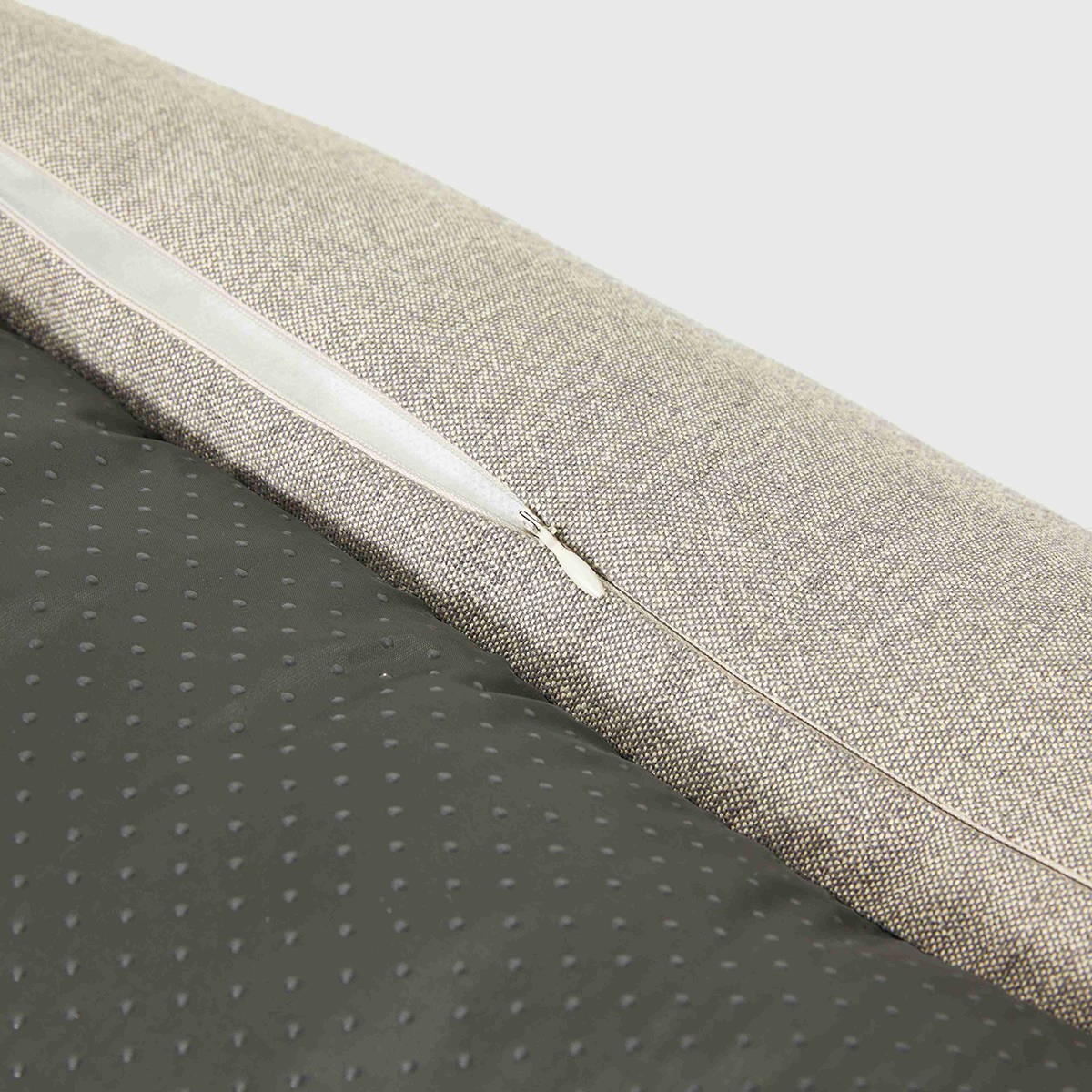 MACHINE WASHABLE COVER
Removable, machine washable cover is water-resistant and can be zipped off easily for easy cleaning and simple maintenance.